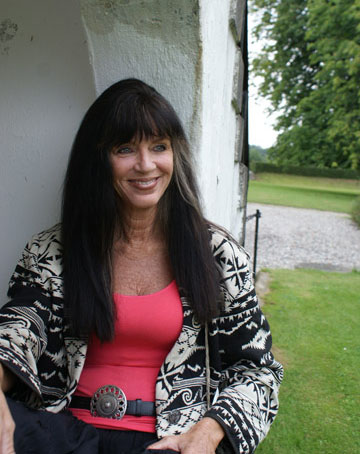 Born in 1953, WhiteEagle is a mixed blood of BlackFoot, Cheyenne and Spanish descent. While living in Wyoming and California, she developed an insatiable spiritual hunger that could not be fed by traditional religions. WhiteEagle then gifted herself with a traditional apprenticeship in an Earth Wisdom Way that lasted 13 years in which she incorporated and embodied the Teachings of the Delicate Lodge as her elders. As Keeper of the Delicate Lodge since 2000, WhiteEagle has been traveling the world offering this bundle of ancient knowledge wherever their seeds of wisdom take root and grow. Her goal is to make sure that this bundle of wisdom stays alive and accessible by continuing to offer the healing it contains to the human realm during this great time of transformation in the consciousness of our human species. She has worked wi with circles of people, with organizations and with individuals for over 20 years in deep medicine practices of healing and awakenings. White Eagle and her late husband Lee, parents of 5 beautiful children and grandparents to 3 precious ones, started years ago the building of a ceremonial educational retreat on their land known as StarDance. Led by a vision, she is also seeking to set her bundle side by side with other great bundles of spiritual knowledge to see the larger potential in the spirit of balancing the Sacred Hoop.
---

Introducing WindEagle and RainbowHawk, Co-founders of Ehama Institute
After teaching separately for many years, WindEagle and RainbowHawk joined together to become twin "Keepers of the Origin Teachings of the Delicate Lodge". Teaching together since 1987, they created WindTree Teaching Center located in the Santa Cruz Mountains of Northern California. In 1995 they founded the Ehama Institute, a not-for-profit teaching institute, with a vision to share the Earth Wisdom Teachings with circles of people around the world to once again create a culture of harmony and respect for life. Ehama Institute's website can be found at www.ehama.org.